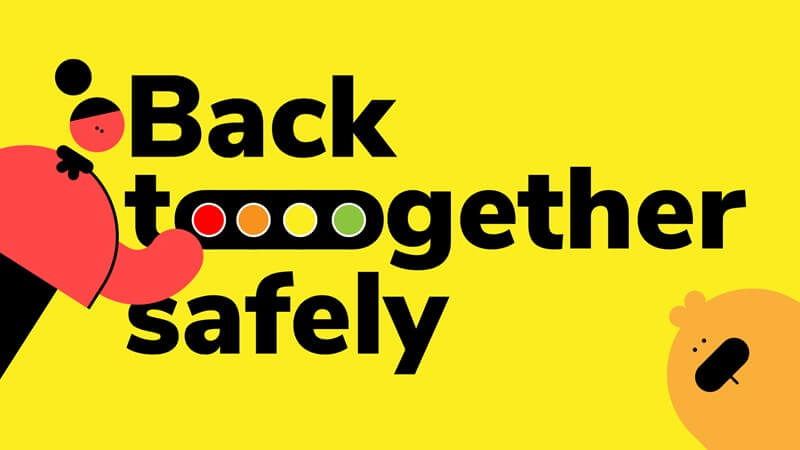 Current Covid Readiness Level: Yellow
This means: All activities can resume. Face coverings are required indoors (unless exempt) for those aged 11+.
The 167th Group is offering regular face to face scouting – outdoors as much as possible. We are following the guidance of The Scout Association (TSA), in partnership with the National Youth Agency (NYA).
In preparation for resumption of face to face scouting, our Group Scout Leader, Phil Heard, has created a Covid Risk Assessment for moving from TSA readiness level Red to readiness level Amber. This Covid Risk Assessment has been agreed by two members of the group's Executive Committee and approved by the nominated approver in Cabot District.
Although the TSA guidance allows us to meet inside as well as outside, we will not be holding indoors meetings for the foreseeable future. So any face to face scouting will be undertaken outside, please be prepared!
The Scouts' 'COVID Code':
Control measures will be in place for all activities
Additional hygiene measures will be put in place
Social distancing will be observed in spaces that are not well ventilated
Group sizes may be limited if needed to support social distancing
Adjustments will be made for young people vulnerable or affected by COVID
Guidance that you need to follow:
Participants who are (or have been in the previous 14 days) displaying covid symptoms, or who should be isolating under government regulations, are not able attend activities. Parents will be required to confirm this before each session
Any participant who is later diagnosed with Covid-19 (within 48 hours of a session) must inform the GSL as soon as possible.
Any person displaying symptoms or feeling unwell during a session will be separated immediately and arrangements made for them to leave the session
All participants, including siblings, will maintain social distancing of 2m (or 1m plus mitigations if advised by the leaders)
If we meet indoors, Scouts and Explorer Scouts will wear face coverings
Drop-off and collections will be arranged so that social distancing between all parents and all young people can be maintained. Please do not share lifts beyond your household
Young people and leaders will use hand sanitiser at the start, end and during each session
Young people should come to face to face sessions equipped with:

Clothing, waterproofing and footwear to keep them warm and dry in the weather of the day
Their own hand sanitiser is preferable
A face covering (in case first aid or other unplanned close contact is required)
A small backpack in case they need to remove their coat/jumper
167th Group Risk Assessment
If you wish to read the whole 167th Group Covid Risk Assessment, it is here: